Growing your business is a daily grind.
You probably don't see it that way, because hey! After all, it's your business and you love that thing you do. Right?
Well, that may be the case, but that still doesn't take away all the hard work you're putting day in, day out to run a successful business, to make your dream come true.
No matter how passionate you are about growing your business, it's difficult to make significant progress when you're always winging it, hoping you're moving in the right direction one day, only to drastically change course the next day due to competition, ever changing business info, or the weather report.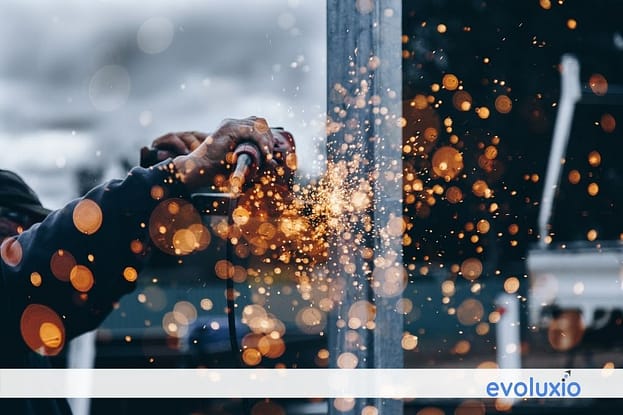 This is when a solid business growth strategy comes into play. It helps you to focus on those tasks that you've decided are the most important to reach your goals fast. Client acquisition should be at the top of your list whether you are looking to substantially scale your business or achieve only marginal growth.
Choosing the right business growth strategy comes with its own challenges, considering all the different alternatives available to promote your business, either online or offline.
To save you some time from doing your own research as to the best online lead generation strategies for small businesses, we're sharing what we believe are the tactics that should make up the bulk of your business growth strategy.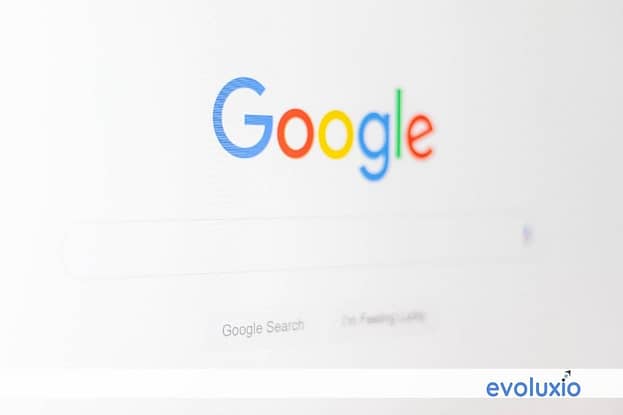 1. Search Engine Marketing – SEM
Most commonly referred to as PPC, this lead generation method allows you to target those people who are actively searching for your products or services on Google, Bing, or Yahoo! In essence, you're paying search engines to place your ads on top of the search results, for your chosen keywords.
This is probably the fastest way to put your offer right in front of your prospective customers, and not only that, but also the quickest way to have your audience making a decision as to whether to reach out to you or not.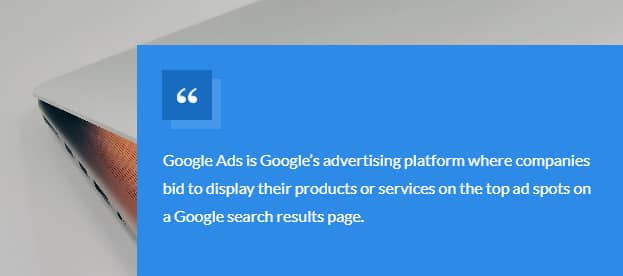 That's because you're advertising to people who are already aware of the problem they have and they're most likely willing to find someone who can help them with a solution to their problem.
What some people see as the downside to PPC is the cost involved, because depending on the niche, a single click can cost you anywhere from $2 (if you're offering accounting services) to $150 (if you're a criminal defense lawyer). While it is true that it can be costly upfront, a well-managed PPC campaign will likely generate more than enough leads to cover your cost and increase your revenue substantially.
2. Search Engine Optimization – SEO
With PPC you're paying to be put in front of the line. With SEO, you're doing a hundred different things so that your website is organically displayed at the top of the search results in Google, Bing, or Yahoo! A subtle difference, but a very important one.
Search engines display and rank their search results according to an algorithm that's meant to serve their users with the most relevant responses to their queries. And that's when SEO gets tricky, because in order to be featured at the top of the search rankings, your website needs to be not only the most relevant to the keyword used by your prospective customers, thus requiring you to produce relevant content, but it also needs to pass many tests (loading-speed, responsiveness, site security and accessibility, domain authority, etc.) with flying colors.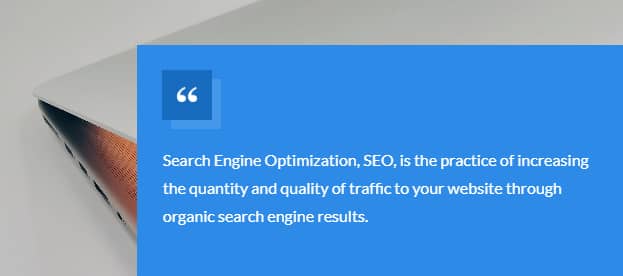 SEO demands a disciplined, thorough execution over what most people would consider a long time (4-8 months depending on competition), and lots of patience. If you're in need of new clients fast, then SEO is not going to cut it for you, at least not for now.
You won't usually need to invest as much in SEO as you'd do on PPC, but then you have to factor in the time it will take you to reach the top of the search results and the fact that you're not guaranteed to rank at all.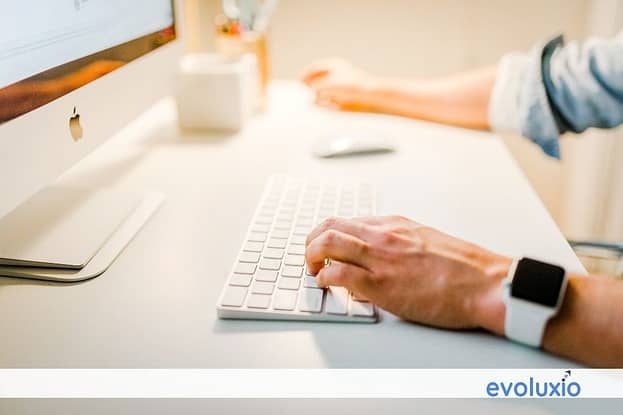 3. Content Marketing
This approach is similar to SEO in that it requires you to draw and implement an action plan that will likely take a while to bear noticeable results. You will need to create, publish, and distribute content made specifically with your target audience in mind.
It's also a tactic that complements SEO, because the content you're creating will be published on your website, thus helping it score points in the eyes of the search engines, and increasing the likelihood of your website ranking at the top of the search results.
Think of Content Marketing as an SEO spin-off on steroids. It works best when used to create and increase brand awareness, engage your audience, and attract attention. The end goal is to generate more leads and increase online sales.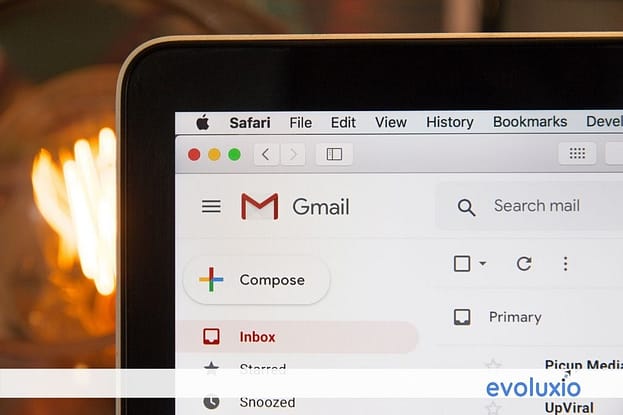 4. Email Marketing
This marketing tactic is the next logical step you take once your SEO has really kicked in, driving a considerable amount of traffic to your website. You want to maximize your chances of turning your website visitors into clients, because not every visitor to your website will immediately become a customer. As a matter of fact, consider yourself lucky if you get a 10% conversion rate.
This is when email marketing comes into play. Your website, the way it is set up, plays a crucial role in the implementation of this lead generation tactic. It helps you to build an email list of potential customers, usually by giving them something in return, such as a discount, an ebook, a case study, etc.
Once you start building your email list of contacts, your job is to use email to send them different types of messages to educate them on your products and services, building brand awareness and asking for their business along the way.
Although an email list is most useful when your business is product-based, it also yields incredible results for service-based businesses, to the point that it becomes a valuable asset that you can utilize anytime you want to see more customers coming through your door, that otherwise you wouldn't see.
A word of advice. Don't overdo it, because it might hurt you more than it would do you good.
5. Social Media Marketing
People spend a good chunk of their time on social media. As a business owner, it makes sense for your business to also have an active presence where your prospective customers hang out and increase your chances of catching their attention and engaging them.
Facebook, Instagram, YouTube, Snapchat, Twitter, WhatsApp, TikTok, and LinkedIn are probably the most popular social media platforms these days. The multiplicity of options is in itself another hurdle that you have to overcome, because they all have different audiences and purposes, and you have to account for that type of criteria.
Facebook and Instagram, for example, are a goldmine for Business-to-Consumer (B2C) companies, while LinkedIn is best for Business-to-Business (B2B). The former are more on the friendly, sociable side of things, while the latter is more oriented towards professional relationships.
Generating leads on social media boils down to being active on the social media of your choice, sharing content, interacting with your followers, and promoting your products and services there. Just like with email marketing, it's best to follow a plan and not be always pitching.
6. Social Media Ads
Every social media platform out there gives you the opportunity to promote your product and service via their internal advertising platform. It works much like ads you place on search engines, albeit with one fundamental difference: your audience intent
People flock to social media to entertain themselves, to stay connected to their peers, friends, and family. Which stands in stark contrast to the reasons people use search engines for.
On social media, people are almost oblivious to the world around them, which is why your ads have to excel at grabbing your audience's attention, more so than they do on search engines. On search engines, people have a nagging problem that they want to solve, usually sooner rather than later.
Much like your ad campaigns on search engines, a successful ad campaign on social media relies heavily on what you do with the information that results from your advertising efforts. After all, this is not a set-and-forget sort of thing. You have to continually monitor your results and tweak your setup in order to optimize your campaign and maximize your results.
7. Retargeting
This lead generation method is the icing on the cake and that's because retargeting refers to the ads you place in front of those people that are already familiar with your brand, your product, or your service.
They probably clicked on an ad of yours either on search engines or on social media, and visited your website after clicking on your ads. But they didn't convert; they didn't become clients of yours.
So instead of serving them the same ads again on search engines or on social media, you set up a different campaign, with different ads this time, which they will see when they're checking their email, browsing news media or other websites, or hanging out again on their preferred social media apps.
We're talking about a warm audience this time. Which explains why your results are usually better than with the first round of ads you put in front of them, and your cost is generally lower too.
About Your Website
At this point, you're probably wondering why we haven't included your website in this list of lead generation tactics. That's because we don't think your website is a tactic in and of itself. Rather, it is a tool. And a very important one at that, if not the most important of all. But that's something we'll cover some other time.
Decision Time
So there you have them. The 7 top client acquisition tactics that we beleive you must consider using when creating your business growth strategy. If you ask me which ones you should implement, I'd say I couldn't really give you a straight answer without knowing more about your particular circumstances and your business goals. But we can confidently say that using a combination of the tactics you find in this list will yield phenomenal results.

Is your business growth strategy giving you the results you expected?
Contact us if you think you deserve better. We'll be happy to help you out.
Sources: